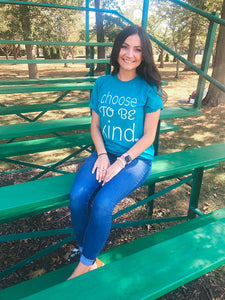 LEARNING ALONE, BUT TOGETHER
Who knew at the end of 2019 that 2020 would be the way that it is? I remember the ball dropping, thinking about how I spent the last 10 years of my life and setting goals for the next 10 and feeling really good about the upcoming year. While that ball only dropped less than half a year ago, it feels like it was centuries ago. As a teacher, my world has been flipped upside down. Everything that I knew about teaching had to get switched over night to our new "normal".
My name is Emily Petschauer and I am a Middle School Science Teacher in Long Beach, NY. On March 13, 2020 I received a notification that my school would be closed for one week. They were going to come and clean the building and we would be back the following Monday. Then over that weekend it was changed to two weeks. Two weeks quickly turned to two more weeks, and then two more weeks, until the dreadful day of May 1, 2020 when Governor Cuomo closed NY schools for the remainder of the school year. Even though I knew it was coming, the pain was still there. The heartbreak I felt for my students who had been telling me every Google Meet how miserable they are at home and how much they missed school. I felt sadness for my 8th graders who are missing their last months in a building they've spent 10 years of their life in. I felt the pain my Senior dance team girls felt when they're 'lasts' of high school were taken from them -- their prom, last day of school, Disney trip, time with friends. May 1st was a sad day for many.
Has the process of switching to online learning been easy? Not at all. I miss my classroom. I miss my students. I miss my coworkers. This is not how children should be learning. I understand that we are going through a pandemic and it is what is needed, but that does not mean that I am not sad for them. Children these days need social interaction more than when I was a child. They are the generation that was born into technology. The generation that online learning should be easy for, but in my eyes, I think it makes it worse for them. They are constantly looking for validation from those around them, especially my middle schoolers who are going through that crazy, hormonal phase of life. Online learning is not made for 5, 8, 12, even high schoolers to go through. As a college student it was difficult for me so I can't imagine the pressure these children feel. The brain breaks, the extracurriculars, the human interaction, everything they have known was taken from them within a day. It hurts. My classroom that was once full of laughing, smiling children, now sits empty and desolate.
As a teacher this is hard, as a science teacher -- it was even more challenging. All of my fun lab experiments and hands-on learning was ripped away from me, and my students, so abruptly. But there are positives that are becoming known to me as more time passes. This has taught myself, my coworkers, and my students to think outside the box. We have this beautiful gift of technology that I have learned so many new things about, so many new ways to incorporate it into my classroom when we return. I've become more comfortable in front of the camera. I've created videos for my students to show experiments. I've found and created labs that they can do at home with minimal items. It has been a challenge, and I have had days where I want to cry or nights where I am working until 2am, but I need to keep learning alive and fun, especially during a time like this.
You can be a person who looks at the glass half-empty or you can be one that chooses to look at the glass half-full. I make a choice every day to see the good in that day. I am grateful to technology for allowing us to continue seeing our students and our coworkers and family and friends. I am thankful for this pandemic for forcing my creative juices to flow into my digital lessons. I make the decision each morning to understand that not every child is going to have a good day every day of the week and I choose to be there for them to talk about how they are feeling, how this global crisis is affecting them. I choose to continue making connections with my students so they feel wanted and heard, even from afar. This might mean that I work 13 hours a day, every day, but it is worth it. It is challenging, but at the end of the day, I signed up to be their teacher and I must continue to do it for them as if we were back in my classroom.
I miss my students. I miss my classroom. I miss my coworkers. But we will continue to learn alone, yet together until the time comes to be close to one another again and I will make the best of each day until then.
If you ever want to connect with me to talk about lessons, digital creating, or just to talk you can find me on Instagram @middlesmatter or send me an email at middlesmatter0919@gmail.com. I would love to connect and talk about the current situation!
Remember, you may be alone, but there is a community out there for you to feel together.
Written by Ms. Petschauer of Long Beach Catholic Regional
---